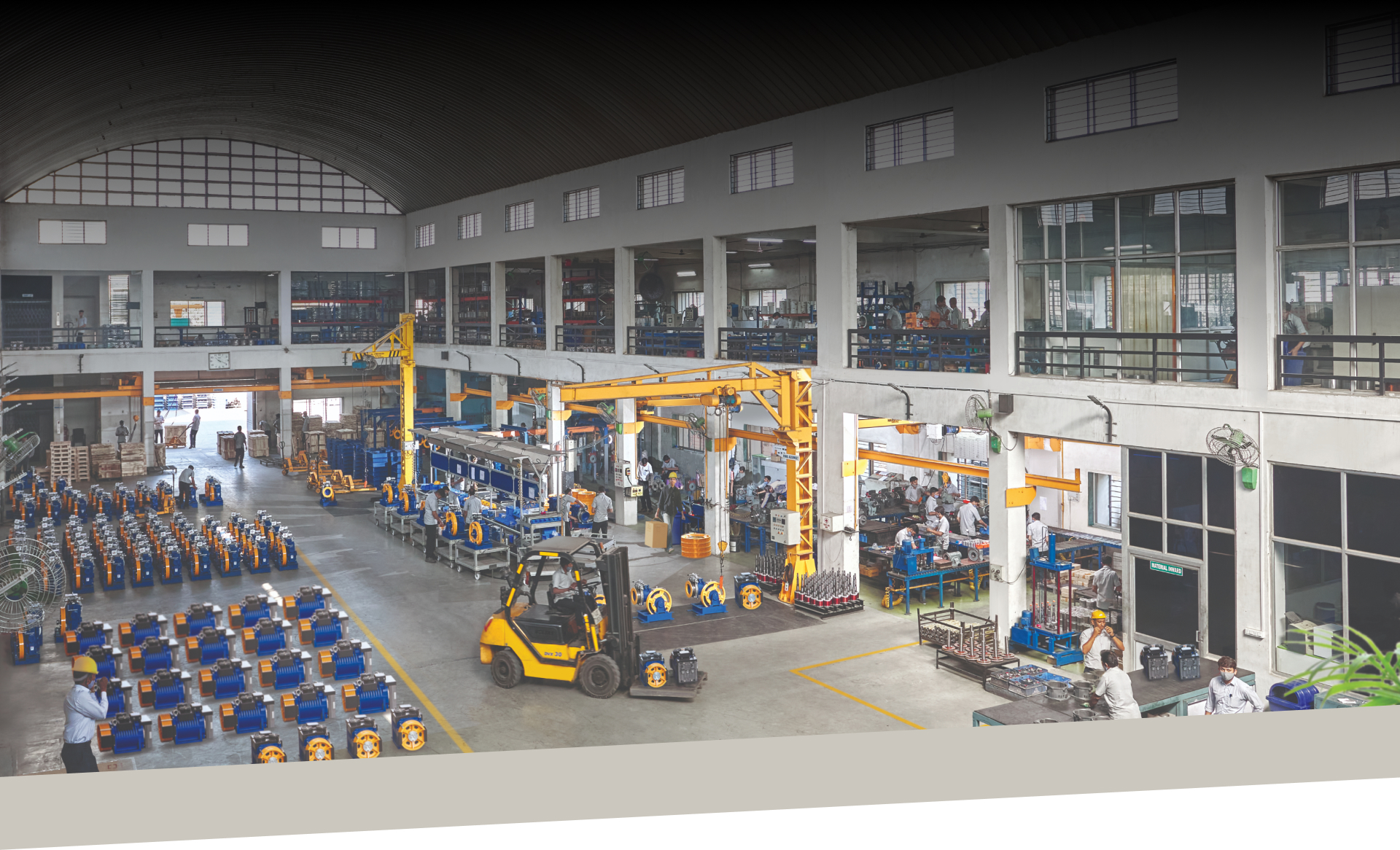 01. ABOUT US
Sharp Engineers provide secure and innovative solutions for any type of lifting platform.
Since 1994, Sharp Engineers has been established, in line with " to be and provide for what the market demands, being steadily focused on customer care" objective, the company has been supplies a wide range of traditional gearboxes, as well as gear-less motors for elevators.
30
Years of solid experience
35,000
Machine produce per year
25
Global presence countries
02. OUR PRODUCTS
Sharp Engineers products reliable, safe and efficient
GEARED
Elevator Traction Machine
The MP Series and Cauldron Series products are designed for use in mid-rise buildings. It can lift heavier loads and has a high level of energy efficiency.
VIEW ALL PRODUCTS
GEARLESS
Elevator Traction Machine
The SEG / SEW series are designed for moving with less electricity consumption, less noise-vibration and give comfort to the passenger.
VIEW ALL PRODUCTS
COMPONENTS
Speed Governors, Guide Shoe
All kinds of components used for elevator systems are supplied by Sharp Engineers, Like Speed Governors, Guide Shoe, Guide Clip, Diverter Pulleys and R.R. Cam
VIEW ALL PRODUCTS
03. WHY SHARP ENGINEERS
At Sharp Engineers, we have a strong commitment to deliver excellence in our products and services.
Quality Control System
"Customer Satisfaction" is main objective of Quality, providing best product & service with low cost and high Quality.
All of our products, Test Reports and Certificates are granted by National Institute. Our all products possess many international certificate such as ISO 9001 : 2015, CE (Europe), CSA (North America).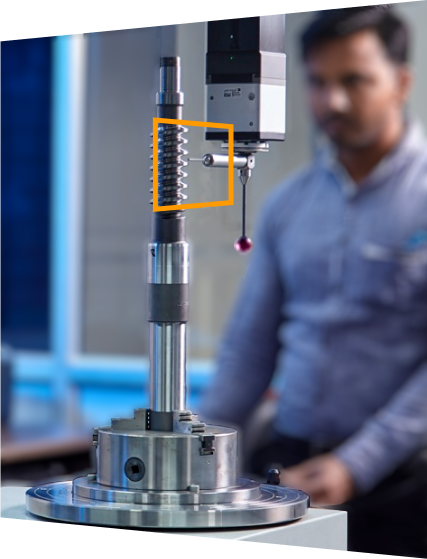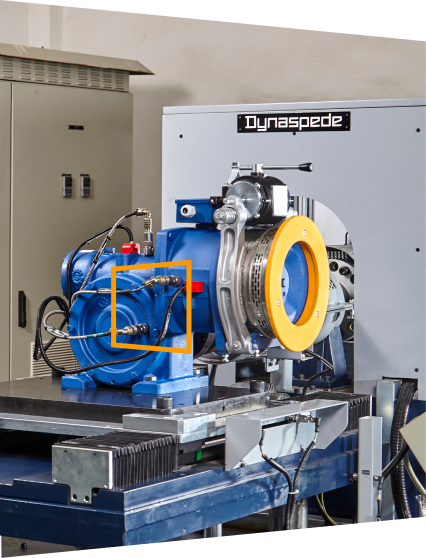 Quality Control Procedure
Our Quality Control Procedure include various levels like Quality Management Department, Quality Control Department and Services Department.
The Quality Management Department consists - QA Team and Measuring Room; while QC Department consists - Laboratory Quality Control and Testing Lab; and the Service Department consists the Service Center and On-site Service Team.
After Sales Service
We specially design after Sales Service Team to cater customers various demands in installation, maintenance and use of Elevator Traction Machine either Gear or Gearless.
Our After Sales Service Team offers service within 24 hours from online feedback.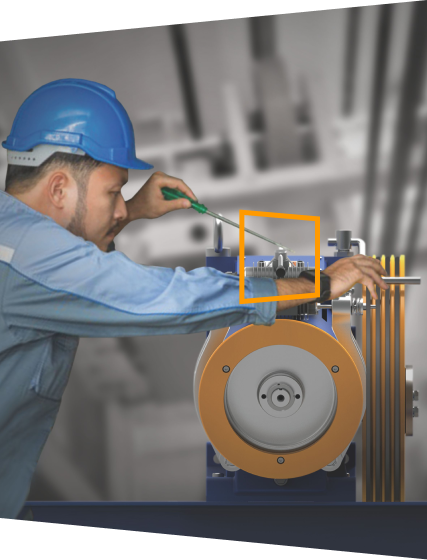 Corporate Promo
04. Testimonial
What our Customer say
Sharp Engineers is a very professional company. We like your commitment to quality, on-time delivery and customer service.

Mr. Jose Verghese
Icone Elevator
Sharp does not compromise in its quality it has consistently delivered great quality of products till date and when it's sharp it's so reliable that you can blindly trust its products worth every penny.

Mr. Anup Kawale
Logic Lift
Lifting people with a high standard of reliability pleasure to work with Sharp Engineers.

Mr. Anup Khemka
Spares & Componants
I would like to give my sincere thanks to the SHARP ENGINEERS for their outstanding commitment regarding performance & delivery to our projects, I will consider SHARP ENGINEERS for other projects in the future.

Mr. Irban S.
Skywalk Elevator
It has been an amazing 10 years with Sharp.we have 99.99% satisfied customer with extraordinary service and quality maintained by Sharp.most importantly your company production is second to none when it comes to accuracy and customer support.

Mr. Sumit Sahu
Shahi Engineers
Best quality at competitive prices. Timely and effective customer support it at all required

Mr. Sarvjeet
Alfa Elevators
We are proud to be associated with Sharp Engineers for elevator machines and accessories. Our long association has been mutually fruitful and satisfactory and it is strengthening day by day. The dispatches are made at very short notice which is noteworthy indeed. The quality of the machines is exceptional and long-lasting. Service support is appreciable.

Mr. Badrinath
Spencon Corporation
Their products are cost-effective and they supply to various customers on time and every time. We wish them all the very best in their future business and we are proud of having M/s. Sharp Engineers as our valued supplier. We will continue our relationship in the years to come.

Mr. Rohit
Sneha Enterprise
Their Manufacturing system comprises of high-quality precision manufacturing line and the total quality management system has been implemented there.

Mr. Joseph Kannan
Cooper Elevator
All solutions of the machine of all kinds of lift are available under one roof This is SHARP ENGINEERS

Mr. Saha
I&S enterprise
Reliable, time tested organization, work with them for more than a decade.

Mr. Biswajit Guha
Dynamic Elevator
05. News
Explore Sharp Engineers Latest News
06. Updates
Explore Sharp Engineers Latest Updates